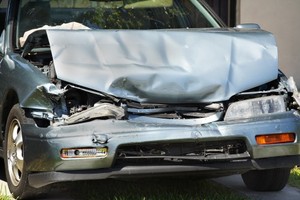 So you've been injured in a Maryland automobile collision, and you want to get a settlement or verdict. What can you expect from the process? How long does it take? When will you get your money?
There are two possible phases–the steps leading up to a pre-lawsuit settlement, and the steps following that leading to a trial verdict or post-lawsuit settlement. We'll talk about pre-lawsuit settlements here.
In general, after an accident and once you hire a lawyer, the lawyer will perform whatever investigation is necessary (ordering police report, talking to witnesses, locating photographs or accident video). He will work on notifying the negligent people/corporations or their insurance companies that they are on the case. At that point, they should not be talking to you, but should communicate directly with your lawyer. Your lawyer will also begin ordering your medical records or bills, so he can see what treatment you've had in the past, and possibly monitor current medical treatment. Finally, he will apply for PIP (personal injury protection) or MedPay (medical payments coverage).