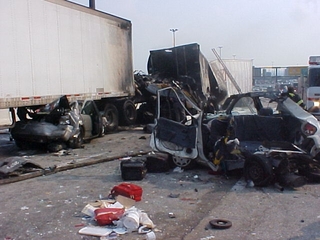 A permanent injury lawsuit is different from a garden variety injury case. In most cases (which are typically filed in the district courts), there is a car accident, an injury, discrete treatment for a up to about 6 months, and then the victim has fully recovered. In a permanent injury lawsuit, however, the victims will never recover, and will continue to have the effects of the accident for the rest of their lives.
Those effects may include an inability to work, or need for a lifetime of future medical or nursing care. The way we prove these to an insurance adjuster, judge or jury is through experts.
Common to most of these cases are the types of experts that required to prove the claim. These experts will typically come to trial and testify directly in front of the jury, or else their testimony will be recorded a few days or weeks before the trial, and played back before the jury.