Where To File Your Maryland Car Accident Lawsuit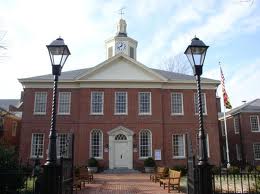 In every case, and certainly every Maryland automobile accident case, the lawyer should consider what county the case should be filed in. In Maryland, you typically have the following options:
File in the county where the car accident happened
File in the county where the defendant lives
It is important, therefore, to be clear about where the accident happened, and where the negligent driver lives. Typically the police report, if one was listed, has both the county where the accident happened, and lists the negligent driver's address. However, in situations where the accident was on or near a county line, the police report may not be correct. Also, some lawyers don't realize that some cities actually straddle multiple counties. For example, an accident in Laurel, Maryland may take place in Prince George's County, Howard County, or Anne Arundel County. Likewise, the address the police usually put on the police report may not be accurate–it may be from an old driver's license or insurance card. Or, the person who caused the collision may move between the time the accident happened and the lawsuit was filed.
Sometimes there is no choice, and these two counties are actually the same county. Other times, the plaintiff's lawyer has the opportunity to maximize his or her client's recovery by choosing the specific jurisdiction in which to file a lawsuit. Here are some factors that go into this analysis:
The types of injuries
The amount of medical expenses–is it a District Court case or a Circuit Court case?
Whether the case will be a jury trial or a bench (judge-decided) trial
How bad the accident was (including, for example, the property damage)
The demographics and likeability of the plaintiff and defendant
Whether the plaintiff or defendant is generally known in the community
Contact Us
We have extensive experience in seeking out all possible options for lawsuits, and we can help you to direct your case to the most advantageous county in order to maximize your auto accident settlement or verdict. If you have questions, contact us at 443.850.4426, or online for a free consultation.