Minimum MAIF Insurance: $30,000 Protection For Hit-and-Run/Phantom Driver Accidents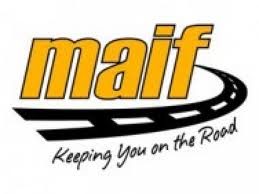 We reported back in February that the Maryland legislature was considering a bill that would increase the minimum amount of MAIF insurance for uninsured drivers to $30,000 (Not Fair: Maryland Law Makes You Carry $30,000 Auto Insurance, But You Might Have a Maximum $20,000 Recovery).
The problem was that just over a year ago, the minimum amount of automobile insurance for all Maryland drivers was $20,000 per person and $40,000 per accident. Those minimums have been in place for over 35 years, and they were increased to $30,000 per person and $60,000 per accident. The law that increased the amount recoverable for Maryland automobile accident victims was missing one thing, though. It forget to mention the uninsured division of MAIF.
MAIF (Maryland Automobile Insurance Fund) is the insurance company of last resort for drivers who are rejected by most other insurance companies. They insure the uninsurable. MAIF also performs another function–when someone is involved in a Maryland automobile accident with someone who does not have insurance, or in a hit-and-run accident, MAIF will step in to help. They don't step in voluntarily–usually it takes a lawsuit, but if there is no other insurance available, MAIF will cover the accident up to the minimum amount. Even after the 2011 change, MAIF was still only on the hook for $20,000/$40,000.
The new law, approved by the legislature and signed by Governor O'Malley last month, requires MAIF to provide the same coverage as everyone else. So in any one accident where the victim proves that an uninsured or unknown driver caused the accident and no other insurance applies, MAIF is responsible to pay up to $30,000 (for one person) and $60,000 (for all people).
Contact Us
If you have been injured in a hit-and-run auto accident or the negligent driver did not have any insurance, you may have a claim against MAIF. Many lawyers don't accept these types of MAIF claims because they are more difficult, and have strict notice requirements (MAIF must receive a specific notice within 180 days of the accident). We handle these cases–contact us at 443.850.4426, or online for a free consultation.
More on MAIF and Insurance Claims