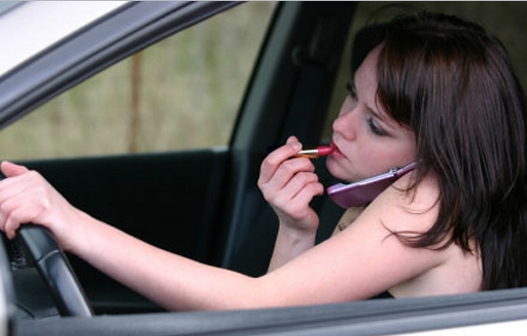 In a distracted driving lawsuit where phone use is the culprit, the recipient of the e-mail or the text message is obviously at fault, and a proper defendant. Drivers must use reasonable care, and if they are not able to pay attention to driving, and that lack of attention causes an accident, then they are responsible for any injuries or damages.
What about the sender of a text message that, when read by the driver, causes inattention long enough to lead to an accident? Does the sender have some duty toward the injured victim, and did the sender violate the standard of care expected of a reasonable texter?
One lawyer, Stephen Weinstein, thinks there might be a case here: David and Linda Kubert filed a lawsuit against text-receiving driver Kyle Best and his girlfriend, text-sender Shannon Colonna. No one can argue that the injuries aren't significant: Mr. and Mrs. Kubert, riding a motorcycle, each lost a leg in the accident.