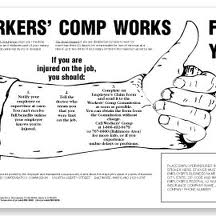 If you are injured while seeking medical treatment that is required in order for you to go back to work, when the original injury was a Maryland workers' comp injury, is the second injury a workers' compensation claim, as well?
The Court of Special Appeals answered that question no. Here's what happened in Washington Metropolitan Area Transit Authority v. Jan Williams, just decided last week.
The claimant injured his back and left knee while on-the-job on April 15, 2008. A year later, he was attending a specialized type of physical therapy known as work hardening. He had a session, and went to his truck during the lunch break. After the lunch break, he got out of his truck and walked back to his therapy. While in the parking lot, another driver backed up into him.