Maryland Helmet Law Now Extends to Scooters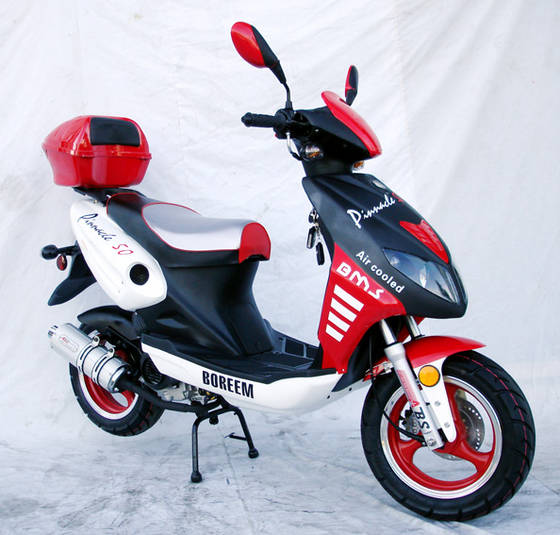 Effective today, moped and scooter riders must wear helmets.
Maryland has proudly required motorcyclists to wear helmets since 1992 (though, the law is not without its detractors, who try to repeal it at every opportunity).
This makes sense, of course: we require seatbelts, carseats and booster seats in cars, and the occupants there have two tons of steel to protect them other vehicles, trees, and the roadway. In a motorcycle accident, the sheer size and weight of any vehicle, compared to the slight size and weight of a motorcycle, can cause terrible injuries in what would otherwise be a minor impact. Motorcyclists are easily ejected from their bikes, and suffer a range of serious and permanent head injuries, if not death. There seems to me to be little difference between a motorcycle and a scooter or moped.
The new law also requires that mopeds and scooters be titled and insured. This brings motor scooters and mopeds one step closer to cars–in most respects, they are treated like bicycles.
In a motorcycle accident, and a moped or scooter accident, we argue that a rider's failure to wear a helmet is inadmissible. The rule in Maryland for car accidents is that non-use of seatbelts are inadmissible. The theory is that, if the negligence of the defendant caused the automobile accident, then the fact that a seatbelt/helmet was not used is basically irrelevant. Furthermore, we don't want judges or juries blaming the victim for his injuries, when they are primarily caused by the defendant driver. Of course, we'd be happier if all riders would just wear helmets. If it means fewer lawsuits, so be it.