Maryland Punitive Damages: Not For Auto Accidents, And Not For Drunk Driving Lawsuits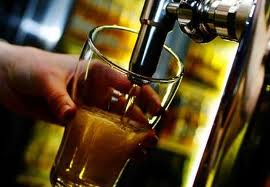 Many clients come to us expecting that they will be entitled to punitive damages in their Maryland auto accident. This is especially true in cases where the negligent driver was drunk, or tried to flee the scene of the auto accident, or was driving while texting. Sadly, punitive damages are rarely available, even in these extreme examples.
Punitive damages are "damages on an increased scale, awarded to the plaintiff over and above what will barely compensate him for his property loss, where the wrong done to him was aggravated by circumstances of violence, oppression, malice, fraud, or wanton and wicked conduct on the part of the defendant." (Black's Law Dict., 1991 ed., pg. 390). These damages are intended to punish the defendant, to make an example of him.
Every state has its own law on punitive damages. In Maryland, the purpose of punitive damages is to punish the defendant for egregiously bad conduct toward the plaintiff, and also to deter the defendants and others contemplating similar behavior. The standard in Maryland is gross negligence or actual malice.
This is extremely difficult to prove in almost any type of auto accident case. The plaintiff must show that the defendant's actions were characterized by an evil motive, intent to injure, or ill-will. Basically, the "negligent" driver would have had to deliberately hit the victim. Of course, intentional acts like that usually void insurance policies.
But what about drunk drivers? What about drivers who have been arrested countless times for drunk driving? What about drunk drivers who have been involved in prior drunk driving accidents? It's still not enough. Even though a drunk driver may be intentionally intoxicated, and may have intended to drive drunk, that still does not equate to an intent to injure. A 1993 Maryland Court of Appeals case, Komornik v. Sparks, clarified that drunk driving does not equal "actual malice."
In an effort to shake things up, one bill (House Bill 469/Senate Bill 351) before the Maryland legislature last session was an effort to allow juries to decide punitive damages where a negligent driver was drunk (either above 0.15 BAC, or above 0.08 BAC with other conditions). One interesting provision was that insurance companies could exclude coverage for punitive damages where their driver was drunk. Realistically, this means that it would be uncommon for anyone injured by a drunk driver to receive a penny in punitive damages–if insurance won't cover it, there isn't likely to be many assets available. Unless, of course, the drunk driver was the heiress to some family fortune. Sadly, that bill did not pass. Maybe next year.
So for now, no punitive damages.
Contact Us
If you have been injured in a Maryland auto collision, call us at 443.850.4426, or contact us online for a free consultation.

For More Information
Hendrix v. Burns (Court of Special Appeals case holding that extraneous facts about the accident, including the defendant's intoxication, were not relevant where the defendant admitted liability for the accident)
Automobile Accident Lawyers: Our main auto accident webpage