Phantom Vehicles: Is Help As Fictional As Ghostbusters?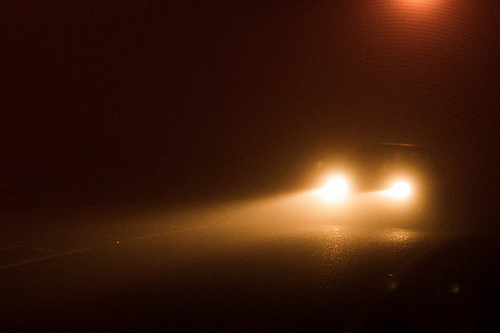 Many people come to us because they've been in an accident, but they are unsure what their options are. This is rarely more true than in the phantom vehicle case. This is where there is an accident, but no sign of the person who caused the accident. These cases are sometimes hit-and-run accidents, though phantom vehicle cases can happen where the phantom vehicle takes the right-of-way from another motorist, causing that motorist to hit a third motorist (while the phantom vehicle goes merrily along its way). In many cases, these are pedestrian hit-and-runs.
What can be done? Fortunately, Ghostbusters aren't needed. There are usually two options.
First, if you have uninsured motorist (UM) protection on your automobile insurance policy, you can file a claim against your insurance company, which will stand in the place of the phantom vehicle. You will have to prove your claim, either to the insurance company's satisfaction or to a judge/jury. In some cases, though, your testimony alone may be sufficient proof (independent witnesses who saw the phantom vehicle wouldn't hurt your case, however).
If you don't have uninsured motorist insurance (and you don't live with a relative who has such insurance), you may be able to recover from the Maryland Automobile Insurance Fund (MAIF). Here's how it works: MAIF gets a little bit of money from all of us, in the form of a fee in our automobile insurance payments. That money is used by MAIF to pay for Maryland automobile accidents with no other source of recovery. This is known as an Unsatisfied Claim and Judgment case (UCJ).
Normally, there is no hurry to go out and hire an attorney after an accident. It's a big decision, and one you want to take some time to think about. The exception is where you have a possible UCJ claim, or where the person/organization who hurt you was affiliated with some type of government (local, state or federal). Think MTA bus accident cases, for example. Those cases have notice requirements.
For UCJ claims, you must make a claim within 180 days of the date of the accident. That's six months. Not only must you make a claim, but the claim must fulfill very technical rules. Here's what needs to be provided:
proof that the victim has no other available insurance;
proof of lost wages from the victim's employer;
evidence of all medical expenses accruing within the 180 days after the accident;
all medical records and reports from the treatment of the accident injuries;
evidence of any other accident-related damages; and
all police or accident reports.
Failure to provide even one of these things could result in denial of an entire claim. MAIF tends to get snippy about minor deviations from the rules, so it's best to comply as fully as possible. 180 days after an accident goes by quick, and the notice package cannot be put together overnight–it takes some time to order medical records and bills, and police reports, for example. So, this is a situation where delaying just a short time could have disastrous consequences for a claim.
If you have questions about the amount of time you have to file a claim, contact us for a free, no pressure consultation. You can call us at 443.850.4426, or fill out our online consultation form.