Maximize Your Auto Accident Non-Economic Damages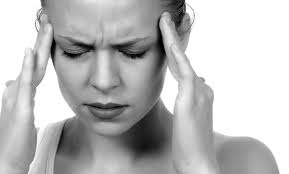 Maryland allows auto accident victims to recover for non-economic damages. These are injuries that cannot be easily calculated, and they include items as stated in the typical jury instructions:
In an action for damages in a personal injury case, you shall consider the following:

The personal injuries sustained and their extent and duration;
The effect such injuries have on the overall physical and mental health and well-being of the plaintiff;
The physical pain and mental anguish suffered in the past and which with reasonable probability may be expected to be experienced in the future;
The disfigurement and humiliation or embarrassment associated with such disfigurement;
The medical and other expenses reasonably and necessarily incurred in the past and which with reasonable probability may be expected in the future;
The loss of earnings in the past and such earnings or reduction in earning capacity which with reasonable probability may be expected in the future.

In awarding damages in this case you must itemize your verdict or award to show the amount intended for:

The medical expenses incurred in the past;
The medical expenses reasonably probable to be incurred in the future;
The loss of earnings and/or earning capacity incurred in the past;
The loss of earnings and/or earning capacity reasonably probable to be expected in the future;
The "Noneconomic Damages" sustained in the past and reasonably probable to be sustained in the future. All damages which you may find for pain, suffering, inconvenience, physical impairment, disfigurement, loss of consortium, or other nonpecuniary injury are "Noneconomic Damages";
Other damages.
It is a relatively simple matter to show what the economic damages are–lost wages and medical expenses can often be calculated with exactitude. But non-economic damages are fuzzy–their value will depend on two things–how well the auto accident victim testifies at trial, and the feelings of the decision-maker (either a judge or jury).
Lawyers have a limited ability to choose the decision-maker. We can decide sometimes whether to try a case before a judge or jury, and sometimes we can choose which county the case is tried in. For jury trials, we have a limited ability to select the actual jurors who will select the case. The universal factor for a significant non-economic damages verdict, however, is how much the decision-maker likes the plaintiff-victim.
So, the plaintiff-victim must testify at trial, and must explain to the decision-maker how the injury affected him during treatment and, if the injuries are permanent, after treatment. The difficulty at trial is for the plaintiff to remember the specifics of how the injury affected him. We recommend that our clients keep a log during recovery. Make notes about missed opportunities, like exercising, going out with friends, or playing sports. Keep a log of medication used to show how often you were in pain. Record what household chores were difficult to do, and what you needed help with (laundry, mowing the lawn, etc…). Most importantly, keep a good record of how the injury made you feel. Listless because it was hard to be mobile? Frustrated because you constantly dropped things? Embarrassed because of a limp? Feeling inadequate because you have to miss work for doctor's appointments?
Use strong words to describe your feelings. Judges and jurors don't understand "pain." We can say that pain was a 6 out of 10, but that doesn't mean anything because everyone has a different understanding of pain. Unless the injuries are so horrific, it's likely that a description of "it hurt every day," is next to useless in convincing a judge or juror to render a high verdict for non-economic damages. Ask your friends and family about what they observed during your recovery (or better yet, give your lawyer their names and numbers so he can do it for you).
This isn't something that can be done on the fly at trial. Most people don't like to describe their pain and emotions like this–no one wants to come across as whiny. But if you give this information to your lawyer, he can help you to present it appropriately at trial.
If you have questions about an auto accident or other Maryland injury claim, contact our personal injury lawyers at 443.850.4426, or send us a message online.