I'VE NEGOTIATED MY CASE, AND RECEIVED AN OFFER—DO I NEED A LAWYER?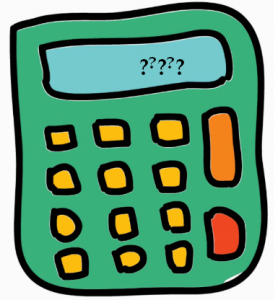 Every now and then we get a call from someone who has been slugging it out with the insurance company on their own in an effort to save legal fees and handle it themselves.  These calls often come at the time that negotiation is wrapping up because the callers want some advice about whether the settlement offer is a good one.  We try to be helpful to people who call us, and we take the position that lawyers should be responsible members of the community, so we will usually try to give some helpful general advice.  The truth that some lawyers won't tell you is that yes, you can settle your own personal injury case.  Here are some criteria to determine whether you forgo a lawyer and settle a case on your own.
The main question that people have when talking to a lawyer while simultaneously trying to settle their own case is this:  "What happens if I hire you and we get more, but I personally get less?"  This is not a question with a simple answer. Until we evaluate your case, we cannot always make you a guarantee.  Every case is unique, and we will come up with an agreement that reflects the work you did on your case.  Without all the information about your claim, we don't know whether the insurance company is undervaluing it or valuing it correctly.
The client needs to provide the attorney with as much information as possible regarding their case. This includes all treatment facilities, lost wages, and factors that have changed in the clients life due to the accident.
If we think we cannot bring something to the table to increase your net gain, we will tell you so, and you can settle the case yourself.  All we will have lost is a few hours of work.  Knowing how insurance adjusters evaluate personal injury claims can mean that, by tailoring a settlement demand to the facts, we might be able to give the insurance adjuster important information that causes them to increase their evaluation.  For example, most people who try to settle their own cases don't collect their own medical records and bills—they give the insurance company permission to do that.  They are not always working that hard to make sure they get all of the bills (did you know that an emergency room visit contains at least two bills, with one for the facility, one for the physician, and possibly bills for radiology and medication?).  Or, they will get at your medical records prior to the injury, and will argue that you significant pre-existing problems, when in fact they may have been relatively minor.
These are just a few instances and methods of how the injured gets the short end of the stick. The first step is to methodically put together the entire case in the most favorable way to the client. The case must be presented in an all-inclusive model that shows the insurance company what they are up against.
The most important point is this—insurance companies will rarely offer full value to someone who isn't represented by a lawyer.  We have seen this time and time again—they know that if they wait long enough, regular people tend to make a mistake that could affect the case (for example, waiting too long past the statute of limitations or other deadlines).  They also know that most people who start out trying to settle their own cases will not file a lawsuit—simply because they don't know how.  Without the threat of litigation, there is little reason for an insurance company to settle a case for what it is worth.  It's sad, but without lawyers the insurance companies would just do whatever they wanted.  Judging by stories we hear from clients who have been trying to negotiate without an attorney, we feel pretty secure in the amount of work to do.
Contact Us
In our office, Grant Posner is the settlement guru.  If you have questions about settling your case, contact Grant at 410.252.0600, or send us an e-mail at gposner@gposnerlaw.com.
For More Information: