Finding a Good Lawyer For Your Personal Injury Lawsuit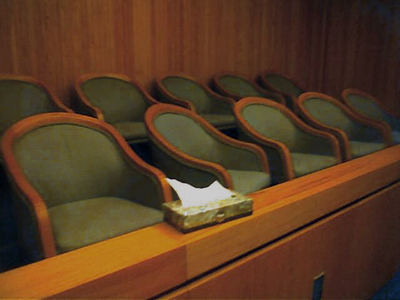 Because accidental injuries are unexpected, the need for a good lawyer can be immediate and unplanned. Too often people randomly select lawyers based on a television ads, phone book ads, or internet marketing. Selecting a lawyer solely on the basis of advertising precludes a well-balanced understanding of the lawyer's actual capabilities.
However you find your potential list of lawyers–whether from advertising, a referral from a friend, or even a lawyer you used long ago, it's a good idea to dig a little deeper to make sure that the lawyer is best equipped to help with your problem. Here are five things to look for:
Number 1: A Lawyer Who Handles Your Kind of Case
If your potential lawyer does bankruptcy, divorces, wills, car accidents and patents, you have found someone who, whether he admits it or not, is a general practitioner. Those types of lawyers might be okay in small towns or from 150 years ago, but modern law has become so complex that a general practitioner may not be able to keep up with changing laws in four or five different areas. Your lawyer should be focused on one or two practice areas. These are some examples of practice areas:
Personal injury
Bankruptcy
Family Law
Social Security Disability
Criminal Law
Trademarks and Patents
Contracts
Collections
Our firm only handles personal injury. There are several subsets of personal injury cases, but they are similar enough that it is manageable to keep up-to-date on all of them. Personal injury cases include:
Automobile accidents
Tractor-trailer accidents
Motorcycle accidents
Slips-and-falls
On-the-job injuries (workers' compensation)
Medical malpractice
Product liability (defective drugs, medical devices and other products)
That's complicated enough without adding patents and trademarks to the mix.
Number 2: A lawyer who has been recognized by reputable organizations and peer-review
There are so many different rating systems out there that it can be difficult to tell the legitimate ones from the systems which are mostly advertising–designed by lawyers to simply pat themselves on the back. The top rating system is Martindale-Hubbell, which uses a 5.0 rating system to score lawyers.
You can check with the state bar to see if your lawyer has ever been disciplined. If so, it is important to look into the reason. Most mistakes are simply that–mistakes. But if your lawyer has been punished for stealing from clients, you might take a second look.
Number 3: A lawyer who continuously betters himself
Your lawyer should never rest on his or her laurels. Instead, your lawyer should persist in reading legal books, attending seminars and going to continuing legal education events. It's called the practice of law for a reason–there is no perfect. But if your lawyer is not striving to better his or her technique, that lawyer will stagnate. When interviewing, find out when your potential lawyer's last CLE (continuing legal education) event was. If your lawyer doesn't attend at least two every year, it is time for a new lawyer.
Number 4: A lawyer who will talk with you
Every firm works a little differently. In some, your primary contact will be with a paralegal. In others, your lawyer will assign a junior associate. In others, you may get the ear of the senior lawyer in charge of your case. It is important that you have the full confidence of your lawyer. Your lawyer should never be reluctant to meet with you or take your calls. When you first meet with your potential lawyer, find out who your primary contact will be. If it's not with the interviewing lawyer, you should med the person who is responsible to you.
Number 5: A lawyer who will go to trial
Reputation, though not everything, is really, really important. The insurance companies keep tabs on lawyers–they know which lawyers are settling most of their cases, and which lawyers are refusing to accept lowball settlement offers by filing lawsuits and going to trial. Insurance adjusters are afraid of the lawyers who file cases–those lawyers should be getting verdicts that are higher than the settlement offers in most cases. Not to mention that taking a case to trial costs the insurance company more. The end result is that lawyers who take cases to trial get better settlement offers, and when they don't get offers that are good enough for their clients, they will take the insurance companies to task at trial.
Contact Us
If you need help with a Maryland personal injury accident, call us at 443.850.4426, send an e-mail directly to a lawyer at jcord@charmcitylawyer.com, or send us a description of your problem online. We will evaluate your claim and can help to guide you through the legal process.