Distracted Driving: Test Your Skills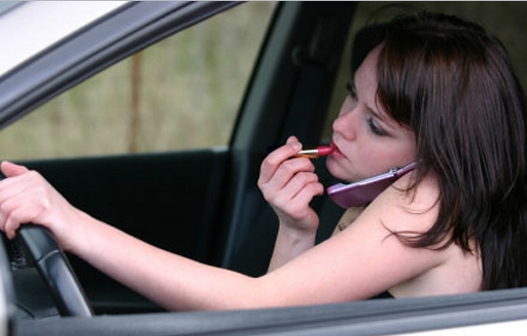 A driving simulator called One Simple Decision, made by Virtual Driver Interactive http://www.driverinteractive.com/index.php is attempting to show driver's the short and long-term consequences of texting and driving. It starts with the driver driving, and then instructs the driver to begin texting. When the (hopefully) inevitable collision occurs, the driver goes through a first-person interrogation by police, medical personnel, and a judge in an attempt to show chronic texters the real-life consequences of distracted driving.
The allure of a simulation like this is the desire to beat it, like any videogame. I know the dangers of texting and driving, but (I suspect like most people), I think that I can do it relatively safely. So what happens when a driver beats the simulator? Is that a license to text and drive? I'd like to know the simulators statistics.
Regardless, it is clear that in a controlled situation, the driver is going to bring his or her A-game. In real life, there will be less attention to detail, and a higher likelihood of a distracted driving accident.
I did a drunk driving simulation at a museum in Colorado when I was a kid–the simulation would go through what it was like to drive when sober versus drunk. Granted, I didn't know how to drive then, but that simulator didn't work at all (I think something was wrong with the driving wheel). For $42,000 per simulator, One Simple Decision should be a little more realistic.
For More Information