Collateral Source: Double-Recovery for Car Accidents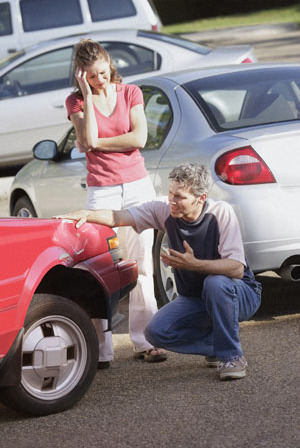 Maryland has a rule called collateral source. This is an important part of making sure auto accident victims get full value for their claims. It is the reason that accident victims can recover for medical expenses and lost wages through their personal injury protection (PIP) insurance (see our webpage here, and a recent blog post here) and, at the same, recover for those losses from the negligent driver's insurance company.
Here's why it matters: let's assume a car accident results in a hospital visit, some x-rays, and a couple of weeks of physical therapy. The total medical bills are $2,000, and the lost wages are $250. If the auto accident victim has $2,500 in PIP insurance, all of those medical expenses would be paid, and 85% of the lost wages would be reimbursed ($212.50). Then, the auto accident victim could recover full losses from the negligent driver's insurance company, getting $2,250 for the medical expenses and lost wages, and some other amount for noneconomic damages (pain, suffering, inconvenience, etc…).
Let's say the total settlement was a very modest $5,000. With PIP, the victim would recover a total of $3,545.83 after payment of all attorneys' fees (at 33.33%) and medical expenses (and including the lost wages paid through PIP). Without PIP, the victim would only recover $1,333.33, more than $2,000 difference.
If you are handling your Maryland auto accident lawsuit on your own, be careful. Many insurance adjusters will tell you that they are not responsible for paying medical expenses or lost wages that have been paid by PIP. This could be because they don't know the law, or because they are trying to get away with paying you less money.
If you need help negotiating a Maryland car accident settlement, call us at 443.850.4426, or send us a message about your case online.